Kid ASA ("Kid" or "Kid Group") is listed on the Oslo Stock Exchange under the ticker symbol Kid and operates as a home textile retailer through Kid Interior in Norway with 153 stores, and under the Hemtex brand in Sweden, Finland and Estonia with 133 stores.
Kid and Hemtex are the leading pure-play specialist within home textile and interior market in Norway and Sweden, respectively. Both brands benefiting from unbeatable brand recognition and top-of-mind awareness, with Hemtex also present in Finland and Estonia.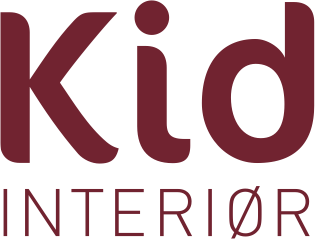 Kid Interior

Kid Interior is a specialist home textile retailer in the Norwegian home and interior textile market,controlling and operating all its physical stores, as well as an online sales platform. Theproduct assortment ranges from curtains and bed linens to home accessories anddecorations. Kid's strategy is to provide an attractive value proposition to its customersthrough high quality, Kid-branded products and an inspirational assortment at affordableprices, with store proximity and ease of use.

Hemtex

Hemtex is a leading home textile and interior retailer, and operates home textile and interior stores across Sweden, Finland and Estonia. Hemtex product range is similar to Kid, with main focus on duvets, pillows, curtains, bed linens and other accessories and decorating items. As of this date, Hemtex operates 133 physical stores and an online store.

Competitive landscape

The Nordic countries have distinct seasons which induce households to decorate their home differently during the year, often expressing colours and themes representative for the current season. Also, varying temperatures represent the need for thicker or thinner down duvets, blankets, and other seasonal products. To best match consumer demand, about 35% to 45% of the product assortment in a Kid/Hemtex store is seasonal, peaking around Christmas.
The competitive landscape in the home textile market is fairly complex with many different retailers who claim a share of the revenues. In terms of revenue, Kid is the largest home textile retailer and Princess is its only sizeable direct competitor. However, there are several other retailers (e.g. IKEA, Europris, Skeidar) that do not operate directly in the home textile market, but still sell some products as part of a larger assortment.

Company Mission:
Inspiration for every home. The Kid Groups mission is to inspire and make every home beautiful, and through a sustainability concept, to make responsible choices for tomorrow.

Sustainability

Kid recognises the value and importance that corporate social responsibility (CSR) has to play in any progressive organisation today, both for employees and the wider community. As well as making acustomers' home more colourful and attractive places in which to live, the group appreciates that throughout the supply chain they must act responsibly towards employees, suppliers and the environment.

The sustainability report is one of the tools that Kid ASA uses to communicate with the outside world about how its sustainability work is carried out and developed. Hemtex has published its own sustainability report since 2010, and Kid Interior has had its own report since 2015.

Read the Sustainability Report for 2021 (pdf)

Comercial Edge Inspiration Dedicated

Kid Interior aims to maintain its strong position through increasing conceptual development, as well as to comply with established values.


Dividend Policy
Kid targets a pay-out ratio of 80-100% of adjusted net profit, with semi-annual payments.
The company deploys a dynamic distribution policy, with any excess capital returned to shareholders

Kid ASA is listed on the Oslo Stock Exchange (ticker: KID)

Kid Interior Online - https://www.kid.no/
Hemtex Online - https://www.hemtex.com/
Investor Relations - https://investor.kid.no/