Peab AB is a construction and civil engineering company headquartered in Förslöv, Scania, listed on NASDAQ OMX Stockholm (ticker PEAB-B). It is the third largest construction company in Sweden and the Nordic region, with annual revenues exceeding SEK 50 billion. Peab has approximately 130 regional offices and 14,578 employees in Sweden, Norway and Finland.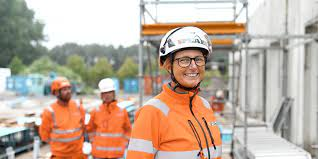 Business
Peab is characterized by a decentralized and cost-efficient organization with four complementary business areas whose operations are based on local entrepreneurship close to customers. The business model comprises four collaborating business areas that creates opportunities throughout the value chain in a construction project.

1. Business area Construction
Business area Construction works with everything from new construction of homes, public and commercial premises to renovations and extensions as well as offering construction services.
2. Business area Civil Engineering
Business area Civil Engineering is active on the local civil engineering market as well as in larger Nordic infrastructure projects like highways, railroads and bridges. It also operates and maintains streets and roads.
3. Business area Industry
Industry offers everything from mineral aggregates, concrete, paving and temporary electricity to prefabricated concrete elements. Business area Industry also assists with crane and machine rental, distribution of binder to the concrete industry, transportation as well as recycles production waste and excavated soil.
4. Business area Project development
Project Development is responsible for the Group's property acquisitions and divestitures as well as project development which generates contract work for the other business areas. Project Development works through wholly owned projects or in collaboration with other partners in joint ventures.

A leader in social responsibility
As the Nordic Community Builder with a local presence Peab takes responsibility through innovations and making demands concerning the climate and environment, order and correctness in the industry and equal opportunity. Active social engagement in the community and focus on young people's education are part of our fundamental values.

Driving forces:
Take responsibility for the climate and environment
Order and correctness in the industry
Work for equal opportunity in the industry
Young people's education and development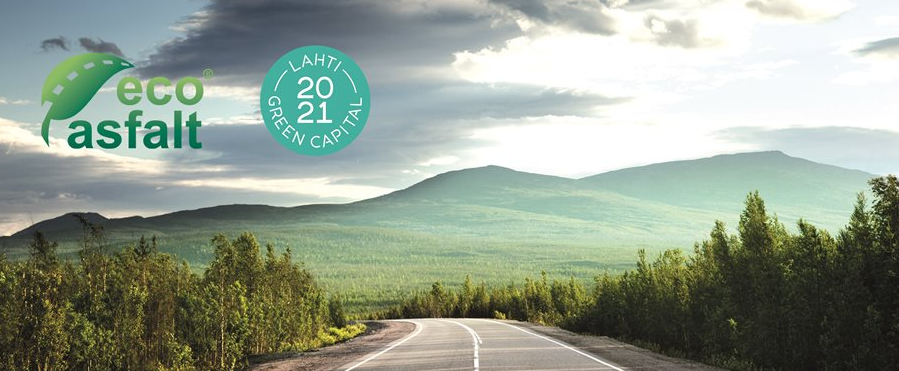 Peab partners with the European Green Capital 2021

Targets include:
- Carbon dioxide intensity (own production): 60% (reduction by 2030)
- Carbon dioxide intensity (input goods and purchased services): 50% (reduction by 2030)
- Equal opportunity recruitment: Number of women will always exceed education market

Notable Projects

Tele2 Arena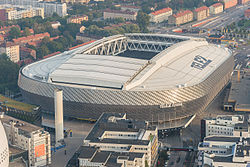 StockholmFriends Arena and the accompanying residential district Arenastaden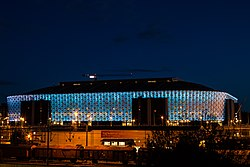 SolnaScandic Victoria Tower, Kista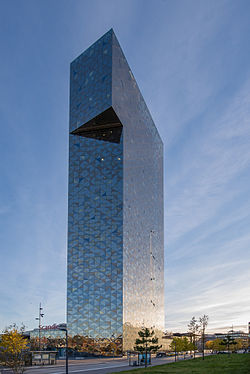 For more information, please visit https://www.peab.com/