The global pandemic has created shock-waves & large-scale disruptions to the global economy as a whole, however throughout these uncertain times, the Nasdaq Nordics have shown remarkable resilience, with the Nasdaq Nordic First North 25 (FN25) printing all time highs in the midst of the crisis.

Prime Nordic examines and looks to emulate the performance of the FN25 Index. Over the last 12 months the Prime Nordic Portfolio has actually surpassed the performance of the index, however we continue to look at the index as the leading indicator of Nordic market health.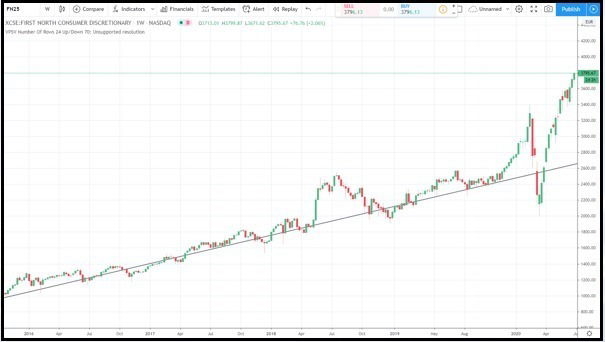 *Chart showing the performance of the FN25, since inception in October 2015 to 1st July 2020
The FN25 consists of the largest and most traded shares listed on the Nasdaq First North Growth Market. Companies included in the FN25 are selected through a two-step process as follows:
The 30 largest companies measured by market capitalisation are selected.
The 25 most traded shares within this pool, measured by aggregated trading turnover over a six-month period, are selected for the index.
The FN25 is reviewed semi-annually in January and July

Since inception in October 2015 the index has produced a mean average annual growth of 56.63%.

Covid Response
The FN25 initially reacted with the global sentiment of the crisis with a short term sell off. In March 2020, the market momentarily retraced to the prices of December 2018, however a swift reversal at this support level soon saw confidence return to the market with the index exceeding it's all time highs as soon as mid May 2020. Thereafter the market has continued to print further highs, with the price currently approaching 4000.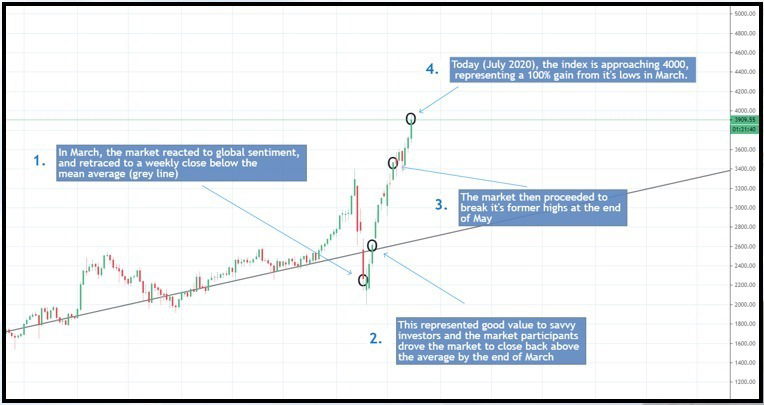 Although past performance is no guarantee of future results, and granting that the market may well present a further correction at some point, few markets across the world have demonstrated such resilience and recovery to the Covid-19 crisis as the FN25. Moving forward Prime Nordic is confident that the Nordic marketplace will continue to offer further such opportunities of robust, sustainable investments.